Welcome to my astrology website.
Astrology has taught me many things, but perhaps the most valuable thing I've learned is about the power of timing. We all bloom at a different time; a rose is no less than a daffodil because it blooms later in the season. There is no right or wrong; our life is a journey that is constantly unfolding, not a series of events to be graded. What's essential is to honor and respect our process and to treat ourselves with exquisite care no matter where we are in that journey or how long it takes. Astrology is a valuable tool that can help us understand our individual timing and how best to fulfill it.

---
Current Astrology Happenings

Fall Astrology Cafe –October 2014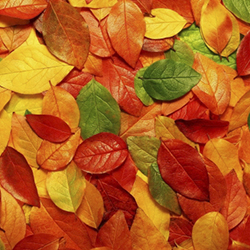 Scorpio New Moon Eclipse, Halloween, Season of the Crone
Here in the far north the air is crisp but soft, scented with the fragrance of apples and wet leaves, yet the sun is still strong during the day – what delicious combination. The trees have turned gold, crimson, and rust; the sky is streaked with layers of mauve … Read More
Libra New Moon – Sept. 23-24, 2014

The Sun and Moon are in the sign of love, beauty and balance. Venus ruled Libra is associated with the artist, lover, and diplomat. This peaceful sign represents harmony; harmony between colors is art, between sounds is music, between people is love. A New Moon marks the time for is a new beginning; Read More
---
Pisces Full Moon- Sept. 8-9, 2014

This is another Super Moon, the fifth and final one this year. A Super Moon is when the Moon is closest to the earth, bigger and stronger than usual. These powerful Moons generate greater gravitational pull on the earth's tides and on our own emotions as well, creating potential shifts in consciousness. Read More
---
Virgo New Moon – Aug. 25, 2014

The sign Virgo is greatly misunderstood. Virgo has long been associated with the word "virgin" but the word, like the sign itself, is complex. It is not the virgin who is chaste or inexperienced. A virgin in the ancient, original sense means whole-unto-herself. Read More
---
Summer Astrology Café 2014

No matter how busy you are or what demands you have, no matter where you are (at the beach or in a board meeting) summer's presence is as pervasive and powerful as the sun itself. It pulls, it beckons, and seduces. Who can ignore the farmer's markets and road side stands with their bushels of ripe corn, giant zucchinis and sweet melons, juicy peaches, and bouquets of fragrant basil? In August everything is bigger, brighter, stronger, and sweeter. Read More.
---
Leo New Moon – July 26, 2014

A New Moon is a new beginning, a fresh start and this month it is in colorful Leo, the sign of the performer, artist, the lion and the king. Leo is more than an artist or an entertainer; "It is not really about creating something other people can applaud. More profoundly, it seems to describe the development of unique individual essence and its quest for its source," Liz Greene writes in The Astrology of Fate. At the very heart of Leo is the search for the Self and journey of actualizing it. Read More
---
Capricorn Full Moon – July 12, 2014

This Full Moon is called the Buck Moon since July is normally the month when the new antlers of buck deer push out of their foreheads in coatings of velvety fur. It is also called Full Thunder Moon because thunderstorms are most frequent during this time. Both Cancer and Capricorn have to do with security; nurturing Cancer (the sign that rules home, family, and emotional needs) focuses on inner security while Capricorn (associated with ambition, power, and achievement) rules the external manifestation of security. Read More
---
Cancer New Moon June 27, 2014
The sign Cancer arrives late June through July, a time of year when summer is brand new and still fresh; the days are long and lush, the air soft and fragrant and the earth is pulsing with new life. June is a generous month; school is out, camp begins, and vacations are planned. There are roses and peonies, strawberries and cream, swimming and softball; life slows down, spirits are high and summer seems endless. It is around twilight, the most elegant time of the day, when day and night merge like two rivers and the stillness itself become a song.… Read More
---
Thoughts on Mars interacting with Pluto & Uranus
In my twenties I spent a few years in Reichian therapy (a body-based psychotherapy based on the work of Wilhelm Reich) with an analyst who tried to help me release the anger I had for my father. I spent hundreds of hours beating a tennis racket on a bed and screaming to no avail. I knew the anger was there but it was buried very deeply. It would take "the jaws of life" to exhume it. Which is exactly what happened when I took the EST training (Erhard Seminar Training) a self-help seminar popular in the seventies. Read More
---
Sagittarius Full Moon – June 12-13
Known as the Mead Moon, Honey Moon, Full Strawberry Moon
The Sun is in mental Gemini the journalist and the teacher; the Moon is in optimistic Sagittarius, the philosopher and the preacher. Brainy Gemini represents the literal mind and is concerned with gathering and sharing information. The archer rules the higher mind and seeks to interpret and process knowledge. Gemini can get lost in the details; Sadge can vanish in the clouds. When working in harmony these two signs blend the mind with imagination to create a kind of alchemy. This Full Moon invites us to examine our thinking and our beliefs and look at how they influence our reality. Read More
---
Gemini New Moon — May 28
A New Moon is a brand new beginning; one cycles ends and another commences. You plant a seed in the dark, moist earth and then you wait. You don't know what will unfold at this part of the journey; it's too early. The Moon eclipses the Sun; you must trust your heart; you need a big dose of faith at the New Moon. "Faith is the little bird that sings when the dawn is still dark."  Read More 
---
Spring Astrology Cafe — May 2014
April celebrates Easter, the resurrection, and the life of Jesus, but May belongs to Mary. During May there are several holidays devoted to the sacred feminine: May Day and Beltane (May 1) is the Celtic festival of fertility; Mother's Day (May 11); and finally The Feast of Mary on May 31. In fact, May was named for the Mother Goddess, Maia or May; in Northern Europe she was called Maj or Mai, the maiden. Both mother and matter come from the same Sanskrit root —maat. The three most important Full Moons take place during Spring. During spring the creative energy pours forth from the challis of the Moon and a doorway opens bringing fresh awareness. Once again we have the ability to move to a new level of consciousness; once again we have an opportunity to reaffirm our soul's journey. The Easter Full Moon eclipse (April 15) is called the Resurrection Festival or the Festival of Shamballa. The creative energy reaches its highest potential and it is the beginning of a new cycle of creation. The Buddha Full Moon or Wesak Moon (May 14) is called the Buddha-Wesak Festival. It is said that Buddha was born, died and received enlightenment on the Full Moon in Scorpio and many consider this the highest spiritual day of the year. Each year this great being returns at this time to help humanity toward enlightenment. It is an opportunity for us to get in touch with our own Buddha nature. The Sagittarius Full Moon (on June 12-13) is called the Christ-Goodwill Festival or the Festival of Humanity, the World Day of Invocation and provides an opportunity to unite the human family. The divine energy received at the Wesak Festival is released and anchored within the human consciousness. Read Full Article
---
The Taurus Solar Eclipse – April 28-29, 2014
A solar eclipse is a super powerful New Moon, a time of major endings and beginnings. Sun and Moon are in earthy, sensual Taurus; the sign that celebrates our bodies, mother earth and our relationship to the physical world. Intellectual Mercury, in Taurus, is conjunct the New Moon, making a supportive trine to transformational Pluto in Capricorn encouraging us to find new ways of working with nature. Venus, the goddess of love and ruler of Taurus, is currently in inspirational Pisces the sign of divine love and compassion. What we need right now, she seems to be saying, is radical…Read More
---
Lunar Eclipse (4/14) The Uranus/Pluto Square (4/21) & Cardinal Grand Cross (4/22)
Why all the buzz about this particular full moon eclipse? This is no ordinary eclipse, not that any eclipse is normal. An eclipse is a super powerful Full or New Moon and this one is in cardinal signs (Sun in Aries, Moon in Libra) which impacts the Uranus/Pluto square. And this  5th Uranus/Pluto square is different from the rest; giant Jupiter in Cancer and impulsive Mars in Libra have joined the party (in fact, they're throwing the party) turning the square into a high-voltage, four planet grand square which peaks April 22-23. But it's not just one day; Read More
---
Aries New Moon–March 30, 2014
Every New Moon is a new beginning, a fresh start but the New Moon in Aries, the sign that heralds the start of the astrological year, holds extraordinary promise and potential. Aries arrives with the spring rains and like the baby crocuses pushing through the cold, hard earth, this passionate sign is about action, energy, and bold moves. Whatever vision has been developing during these long winter months is now ready to burst forth. Not "ready, aim, fire" the Ram's motto is "ready, fire, aim! Read More
---
Virgo Full Moon – March 16, 2014
Earthy Virgo rules the world of matter and material things. Dreamy Pisces is associated with invisible world of the imagination and inspiration. Virgo's gifts include logic and analysis; Pisces sees beyond the five senses. While we use analytical reason (Virgo) to comprehend the physical world; we use intuition (Pisces) to explore the nonphysical realms. To become complete human beings, we need to balance both functions. This Full Moon gives us the faith to dream and the self-discipline to make those dreams real. Read full post
---
 The Pisces New Moon – February 28-March 1, 2014

The Sun and Moon are in the dreamy Pisces, the sign that governs the invisible and unseen realms. Ruled by Neptune, god of the ocean, Pisces is fluid, open, porous, deeply intuitive and highly creative. For Pisces the inner world of the imagination and dreams is often more real than the external world of material things. Spiritual Neptune and healing Chiron join the Sun and Moon amplifying Pisces' boundless energy. Boundaries disappear, consciousness expands, and new visions take root.  Read Full Post
---
Leo Full Moon – February 14, 2014
This Full Moon is the culmination of Chinese New Year (which took place two weeks ago at the New Moon) and is called the Festival of Lanterns. Lanterns painted with birds, flowers and signs of the zodiac are hung in the temples and carried in a parade under the light of the Full Moon. This is also called the Quickening Moon or the Full Snow Moon. To the Blackfoot tribe it is the Rest and Cleansing Moon.  Read Full Post
---
Deep winter is a subtle and secret time; it possesses none of the dazzling colors of fall, the bounty and beauty of spring, nor the lushness of summer. This time of year has its own magic but it doesn't advertise or give itself easily; it requires patience, stamina, and a profound faith. It invites us to slow down, go within and find solace in the frozen landscapes and long nights. In return it offers us a refuge from this hectic world and allows us to prepare for the new life that is even now beginning to stir. Read Full Post
---
Capricorn New Moon – January 1, 2014
The first New Moon of the 2014 takes place on the very first day of the year! There is something significant and definitive in that, like the sign Capricorn itself. Goal-driven and disciplined Capricorn is the third earth sign; its aim is to manifest something tangible in the world; to bring forth a great work or calling. Every New Moon initiates a new cycle; we plant a seed, set a goal and watch it flower at the Full Moon two weeks later. What do you want to create this year? This is no ordinary New Moon. This Capricorn New Moon is a real game-changer; it lands smack in the middle of the powerful Uranus/Pluto square! more
---