Welcome to my astrology website.
Astrology has taught me many things, but perhaps the most valuable thing I've learned is about the power of timing. We all bloom at a different time; a rose is no less than a daffodil because it blooms later in the season. There is no right or wrong; our life is a journey that is constantly unfolding, not a series of events to be graded. What's essential is to honor and respect our process and to treat ourselves with exquisite care no matter where we are in that journey or how long it takes. Astrology is a valuable tool that can help us understand our individual timing and how best to fulfill it.
Current Astrology Happenings
Lunar Eclipse (4/14) The Uranus/Pluto Square (4/21) & Cardinal Grand Cross (4/22)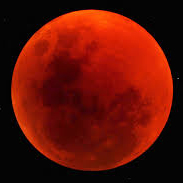 Why all the buzz about this particular full moon eclipse? This is no ordinary eclipse, not that any eclipse is normal. An eclipse is a super powerful Full or New Moon and this one is in cardinal signs (Sun in Aries, Moon in Libra) which impacts the Uranus/Pluto square. And this  5th Uranus/Pluto square is different from the rest; giant Jupiter in Cancer and impulsive Mars in Libra have joined the party (in fact, they're throwing the party) turning the square into a high-voltage, four planet grand square which peaks April 22-23. But it's not just one day; Read More
Aries New Moon–March 30, 2014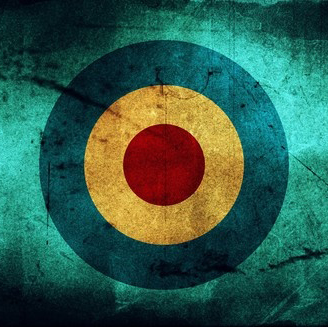 Every New Moon is a new beginning, a fresh start but the New Moon in Aries, the sign that heralds the start of the astrological year, holds extraordinary promise and potential. Aries arrives with the spring rains and like the baby crocuses pushing through the cold, hard earth, this passionate sign is about action, energy, and bold moves. Whatever vision has been developing during these long winter months is now ready to burst forth. Not "ready, aim, fire" the Ram's motto is "ready, fire, aim! Read More
Virgo Full Moon – March 16, 2014
Earthy Virgo rules the world of matter and material things. Dreamy Pisces is associated with invisible world of the imagination and inspiration. Virgo's gifts include logic and analysis; Pisces sees beyond the five senses. While we use analytical reason (Virgo) to comprehend the physical world; we use intuition (Pisces) to explore the nonphysical realms. To become complete human beings, we need to balance both functions. This Full Moon gives us the faith to dream and the self-discipline to make those dreams real. Read full post
 The Pisces New Moon – February 28-March 1, 2014

The Sun and Moon are in the dreamy Pisces, the sign that governs the invisible and unseen realms. Ruled by Neptune, god of the ocean, Pisces is fluid, open, porous, deeply intuitive and highly creative. For Pisces the inner world of the imagination and dreams is often more real than the external world of material things. Spiritual Neptune and healing Chiron join the Sun and Moon amplifying Pisces' boundless energy. Boundaries disappear, consciousness expands, and new visions take root.  Read Full Post
Leo Full Moon – February 14, 2014

This Full Moon is the culmination of Chinese New Year (which took place two weeks ago at the New Moon) and is called the Festival of Lanterns. Lanterns painted with birds, flowers and signs of the zodiac are hung in the temples and carried in a parade under the light of the Full Moon. This is also called the Quickening Moon or the Full Snow Moon. To the Blackfoot tribe it is the Rest and Cleansing Moon.  Read Full Post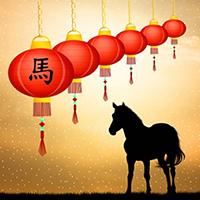 Deep winter is a subtle and secret time; it possesses none of the dazzling colors of fall, the bounty and beauty of spring, nor the lushness of summer. This time of year has its own magic but it doesn't advertise or give itself easily; it requires patience, stamina, and a profound faith. It invites us to slow down, go within and find solace in the frozen landscapes and long nights. In return it offers us a refuge from this hectic world and allows us to prepare for the new life that is even now beginning to stir. Read Full Post
Capricorn New Moon – January 1, 2014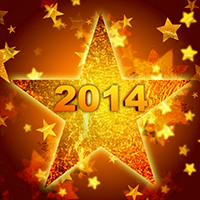 The first New Moon of the 2014 takes place on the very first day of the year! There is something significant and definitive in that, like the sign Capricorn itself. Goal-driven and disciplined Capricorn is the third earth sign; its aim is to manifest something tangible in the world; to bring forth a great work or calling. Every New Moon initiates a new cycle; we plant a seed, set a goal and watch it flower at the Full Moon two weeks later. What do you want to create this year? This is no ordinary New Moon. This Capricorn New Moon is a real game-changer; it lands smack in the middle of the powerful Uranus/Pluto square! more
12 Days of Christmas and Epiphany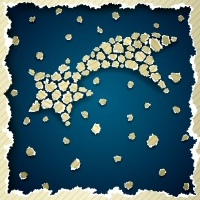 Today (Dec. 26) begins The Twelve Days of Christmas which ends on the Epiphany, January 6. I love this ritual! In old traditions, Christmas was the time for receiving spiritual gifts while Epiphany was the day for exchanging physical gifts – the day the Magi came bearing gifts for the Christ child. Each of the twelve days that follows Christmas corresponds to a sign of the zodiac beginning with Aries (the first sign) on Dec. 26, followed my Taurus on Dec. 27 and so on, ending on the Epiphany on Jan. 6. more.
The Gemini Full Moon – December 17, 2013
The Long Night Moon, Cold Moon

There was a profile in a recent New Yorker magazine on Dr. Steven Zeitels, a renowned surgeon who specializes in voice rehabilitation; he has operated on Adele, Steven Tyler, and James Taylor. A colleague described him as being someone "Who doesn't think like other people. His mind moves sideways; his ideas make jumps." This edgy and restless Full Moon asks us to keep our senses open and examine our beliefs and assumptions, not through old patterns and paradigms but with a beginners mind and genius eyes. more
The Sagittarius New Moon Dec. 2-3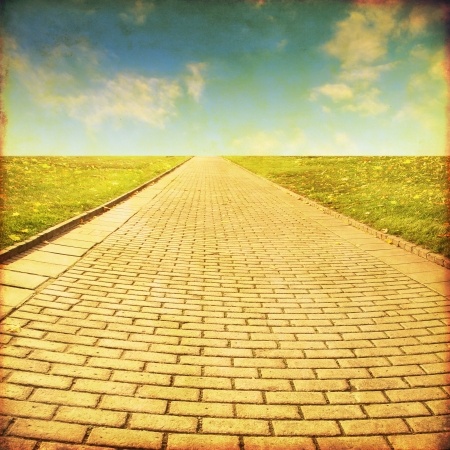 Sun and Moon are in fiery and freedom-loving Sagittarius; the sign of the gypsy, the pilgrim and the philosopher. The archer may not know the meaning of life but he or she knows there is a meaning and is on a quest to find it. Ruled by expansive Jupiter this adventurous sign seeks new frontiers; intellectual, physical and spiritual. "Expect the unexpected" Uranus in explosive Aries makes a positive and powerful trine to the Sun and Moon. more
The Taurus Full Moon – November 17, 2013
Full Beaver Moon, Frosty Moon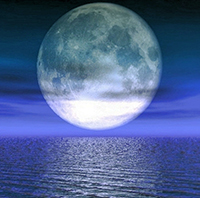 The Sun is in uncompromising Scorpio, master of the mysterious realms of the unconscious; ruled by Pluto, this edgy sign hungers for what is hidden secret, and taboo. Opposite is the Moon in down-to-earth Taurus ruled by provocative Venus; the sensual bull deals with the physical world and craves what is cozy, safe and secure. Scorpio thrives on chaos; Taurus loves calm yet we cannot have harmony unless we are willing to face what is difficult and dark.  More

The Scorpio New Moon Eclipse – November 3, 2013
Just as there are "power places" in the world; sacred sites such as Stonehenge, Macho Piccho or the pyramids in Egypt, there are also power times during the year. Eclipses are one of these times. They are super potent full or new moons that herald major endings and beginnings and exert a powerful influence when they connect to a prominent place in the chart. Eclipses arrive in pairs in the form of a new moon (solar) eclipse or a full moon (lunar) eclipse that fall two weeks apart. They repeat themselves every 19 years. What were you dealing with 19 years ago; what is calling you now? On October 18 we had a Full Moon eclipse (Libra Sun and Aries Moon). November 3 is a New Moon eclipse at 11 degrees of Scorpio.
All Souls Day – November 2, 2013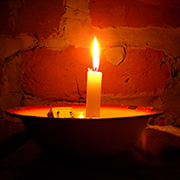 All Souls Day is dedicated to departed souls; it is said that on this night the dead visit the homes of the living. Traditionally candles are left burning and soul cakes are put out for them. In Mexico it is called the Day of the Dead. The Scorpio New Moon eclipse arrives the following day, a reminder that all beginnings contain an ending and within every ending is the seed of a new life. That is the theme of Scorpio which always involves a journey into the underworld (our unconscious), the source of both our darkness and our light.
Mercury Retrograde October 21 – November 10, 2013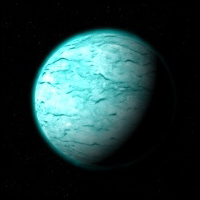 Mercury goes retrograde (appearing to reverse its course) three or four times a year. Mercury is the planet of mental activity and language; it rules all forms of communication, information, and learning. During the retrograde period, communications can break down and typically problems arise with computers, faxes, and phones. Don't be surprised if plans change suddenly and things get misplaced or disappear. Mercury also rules ground travel so when making plans, allow for delays and schedule in extra time. Read More