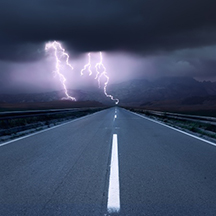 The Long Night Moon, Cold Moon
There was a profile in a recent New Yorker magazine on Dr. Steven Zeitels, a renowned surgeon who specializes in voice rehabilitation; he has operated on Adele, Steven Tyler, and James Taylor. A colleague described him as being someone "Who doesn't think like other people. His mind moves sideways; his ideas make jumps." This edgy and restless Full Moon asks us to keep our senses open and examine our beliefs and assumptions, not through old patterns and paradigms but with a beginners mind and genius eyes.
"My years as a mystic have made me question all my assumptions. They've made me a proud, I don't know it all." – Elizabeth Lesser
Both Gemini and Sagittarius have to do with information, communication and knowledge. Mental Gemini is the journalist who gathers the facts and reports the data. Truth-seeking Sagittarius is the philosopher who sorts through the facts in search of meaning. Where we have Sagittarius in our chart is where we need to challenge our old attitudes and theories. Where we have Gemini is where we can discover new sources of information. The Full Moon, at 25 degrees Gemini/Sagittarius, is close to the Galactic Center (27 degrees of Sagittarius). This formidable degree can motivate us to release old beliefs and karmic patterns so that we may connect with our life's purpose.
Shikata ga nai
Japanese saying that means "No other way, beyond my control."
This Full Moon is brought to you courtesy of the planet Uranus; it is the star, director and producer. Brilliant and erratic Uranus, at 08 Aries, goes direct on the same day, releasing its revolutionary energy. Not only is Uranus shifting directions but it is opposite red-hot Mars in Libra (exact on December 25). Talk about reenacting family drama/trauma over the holidays! With Uranus, the mythic god of chaos, so prominent in the Full Moon chart, there is sure to be upsets, breakdowns, breakthroughs, shocks and shakedowns. We have come to a crossroads. Change is non-negotiable. It's time to break the trance; wake up and smell the crisis – as well as the opportunity! Shikata ga nai!
In addition, extreme Pluto makes a challenging square to war-like Mars (exact on December 30). Mars, Uranus and Pluto create a defiant T square. Jupiter is in Cancer and although not close enough (yet) to turn it into a grand square, it's heading in that direction. In many ways this Full Moon is a preview of 2014 in which we will experience a cardinal grand cross; the year will be defined by this powerful aspect.
"Transformation isn't pretty." –Caroline Myss
We will all feel the energy of this Full Moon with its cardinal bang but those of you with planets at 08 degrees of Aries, Libra, Cancer and Capricorn will feel the full impact. Those Aries, born between March 24-April 3, and Libra, born September 27 through October 5 will feel it the most. "Transformation isn't pretty," as Caroline Myss says. Or easy. But it is necessary and this is a chance to not just change, but transform on a deep level.
Venus (in Capricorn) turns retrograde on the day of the Full Moon. Venus' retrograde period (through January 31) is a time to reevaluate and reassess those Venus areas; love, relationships, money, values, and creativity; all the important stuff! It is a time of deep self-reflection and self-love and forgiveness. Relationship issues come to the forefront, old lovers and friends may resurface, and all types of partnerships and contracts need to be renegotiated.
"Blame is so last century." –Caroline Myss
Our ability to communicate honestly with compassion, respect and responsibility can transform this potentially frenzied period into a healing one. Stay away from extremes; remain grounded; spend time in nature, connect with friends and family as well as those activities that make you feel whole, happy and alive.
"I prefer winter and fall, when you feel the bone structure of the landscape – the loneliness of it, the dead feeling of winter. Something waits beneath it, the whole story doesn't show."
-Andrew Wyeth